Casual Wedding Invitations
Island Invitation
This bright white invitation displays two bright island flowers in the corners of the invitation.
$106.00 per 100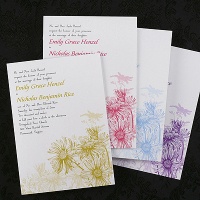 Wildflower Invitation
This bright white casual wedding invitation has wildflowers as the main accent. Background colors available: Brass, Cornflower,Grapevine and Lipstick.
$106.00 per 100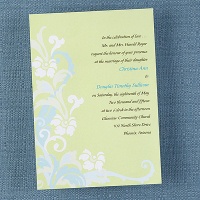 Fancy Elegance
This pastel green colored invitation has an elegant vine of flowers trailing down the left hand side.
$106.00 per 100
Elegant Embellishments
This casual invitation has a striking black background with bright pink embellishments over it. The couple's initials will be printed within the pink details.
$106.00 per 100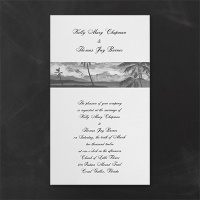 Black and White Tropical Skies
This black and white, card invitation featuring tropical skies will create an elegant feel to any beach or destination wedding.
$156.90 per 100